Bright Smiles has some pretty exciting news so stay tuned for an update coming soon!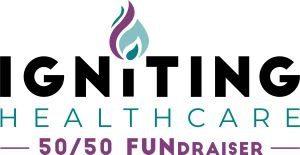 More
To be nominated and a finalist for the Canadian Dental Hygienists Association's "Dental Hygiene Superhero" award was an honour. A huge heartfelt 
congratulations
 to the winner, Dianna Major! Keep up the amazing work fellow dental hygienists!
More
Christine is volunteering at Cherryfest on Friday, July 19th! Get your sweet tooth fix and join us at Cherry Central! Serving up waffle boats, cherry pies, kettle corn, and so much more! All proceeds benefit the Blenheim Youth Centre.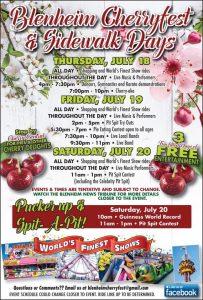 More
On July 19th, 2019, we celebrated 3 years of helping make bright smiles! I have truly enjoyed every minute of this journey! I am beyond thankful to the community who has supported my business and continue to make my dreams a reality. I treasure the city I call home and look forward to another year of creating healthy and Bright Smiles!
More
Christine had the pleasure of spending the morning with Mr. Mark Benoit, Chair of the School of Academic Studies for the St. Clair College Chatham campus. After graduating from the Windsor campus over 13 years ago, she was able to visit the new Centre for Applied Health Sciences building and learn all about the innovative partnerships, research and development and programs they offer. She is proud to be SCC alumni!
More
On May 31st, Bright Smiles visited King George VI Public School to be Friday's Mystery Reader! We read "Show Me Your Smile: A Visit To The Dentist". We, of course, reviewed brushing and flossing and had some great questions during our Q&A and ended the visit with the kids signing a smile song. Such a wonderful afternoon with some terrific students! Thank you, Ms. Cheney, for having me! 🅰️➕
On Saturday, June 1st, Bright Smiles in partnership with the Chatham-Kent Public Health Unit, provided $2,298.49 worth of FREE dental hygiene treatment to 14 people in need in our community.Our "Give Where You Live" initiative has now provided over $38,000 in FREE dental care!We couldn't do a fraction of what we do without wonderful volunteers like:
Melissa Bushey-Harling
Cathy Kosis
Leeanne Pepper
April Postma
A huge thank yo...
More
This morning Leeanne from the Chatham-Kent Public Health Unit and 
Christine
 from Bright Smiles met with M.P.P. Rick Nicholls to discuss the free dental care for low income seniors announcement in the budget.We continue to advocate for low income adults to be included in the plan and look forward to learning more as details about the plan are released.
More
On Sunday April 14th, in partnership with the Chatham-Kent Public Health Unit, we hosted our 14th "Give Where You Live" dental hygiene day. We provided $2,000 worth of FREE treatment. We have now provided $35,800 worth of care at no cost to people in need in our community!We are so grateful for those who volunteered on Sunday to make the clinic a success. A huge heartfelt thank you to you too:
April Postma
Leeanne Pepper
Sandy Visser
...
More
On Saturday, March 16th, Bright Smiles in partnership with the Chatham-Kent Public Health Unit and help from our wonderful volunteers were able to provide 15 people in need with FREE dental exams, scaling, polishing and fluoride treatments through our "Give Where You Live" program.We provided $2,500 worth of treatment and none of that would have been possible without the help of;
Katie Gagner
Leeanne Pepper
April Towns
More
On Sunday January 13th we were happy to host a "Give Where You Live" FREE dental hygiene day for Habitat for Humanity. Without the help of our wonderful volunteers, we would not have been able to provide over $2,300 worth of free treatment to those in need in our community!I'd like to personally thank our wonderful volunteers:
Ashley Acs
Cathy Kocis
Krystle Armstrong
Leeanne Pepper
Lisa Lumley
#GiveWhereYouLive
More
Please note that Bright Smiles is closing from January 24th to February 26th as Christine is heading to Indonesia and the Philippines to help spread smiles!Christine will have limited internet access while away but will be prompt in returning calls and emails when she returns on the 25th of February.#SpreadingSmiles
More
Bright Smiles is happy to announce we've partnered with Habitat for Humanity and will be providing free dental hygiene treatment to those in need from our community next Sunday, January 13th.
To find out how to volunteer or donate to our Give Where You Live organization, please contact Christine at Bright Smiles to help give back!
#GiveWhereYouLive
On Saturday, December 8, Bright Smiles in partnership with the Chatham Kent Public Health Unit hosted our 11th "Give Where You Live" FREE dental hygiene clinic. We provided $2,761.96 worth of free treatment to clients from the Blenheim Youth Centre!A huge thank you to our volunteers for making the day a success!Also, thank you to Laura Carrick, RMT for graciously donating two 30 minute massages; one for a lucky volunteer and one for a client. Congratulations to our winners!#GiveWhere...
More
It is with great excitement that we announce that Bright Smiles, in partnership with Public Health Units and the Community Health Centre, have founded the Erie St. Clair Oral Health Coalition.
We advocate for provincially funded dental care by way of petitions to the legislative assembly of Ontario, and encourage our local MPP's to help close gaps and create a publicly funded oral health model for all.
We had no power but that didn't stop us! Bright Smiles visited with the YMCA's Beyond the Bell students at St. Agnes Catholic School. We reviewed brushing, flossing, nutrition and the importance of good oral health. It was a small, but great group of students!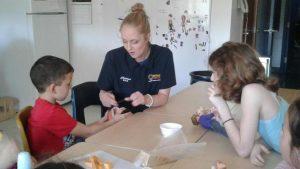 More
Bright Smiles has partnered again with the YMCA's "Beyond the Bell" program. We spent Friday afternoon at AA Wright in Wallaceburg teaching about nutrition and oral health. A huge thank you to the students for the lovely thank you card and great questions!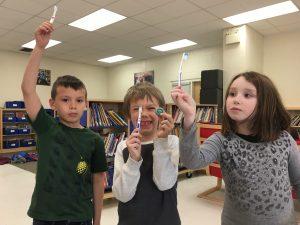 More
To say this past year and a half has been a journey would be an understatement. I am proud to be the recipient of the Chatham-Kent Chamber of Commerce "young business individual of the year" award. Opening Bright Smiles was a huge life goal realized. Without the support of the community, friend and most importantly my family, none of this would be possible. So I share this award with everyone who helped me along the way in making this dream a reality.
More
I had the opportunity to speak with Andrea Horwath, the provincial NDP leader on April 4, 2018. We discussed the party's plan to provide universal dental care and the impact it will have on our healthcare system.I am grateful for this wonderful opportunity and continue to advocate on the public's behalf to have OHIP cover dental care.
More