Bright Smiles will be closed for Christmas holidays the week of Dec. 26th and returning to regular office hours Jan. 3rd.
Have you heard about the new Canada Dental Benefit?
The government is proposing the new interim Canada De
ntal Benefit for eligible families earning less than $90,000 per year. It would provide financial support for parents and guardians of 
children under
12 years old
 i...
More
The Bright Smiles family is expanding again as Christine and Matt are ready to welcome their second baby in January 2022!
The office will remain open with reduced hours while Christine takes an 8 week leave from January 10th to March 21st, 2022.
Leeanne will be availabl...
More
We would like to wish everyone a safe and happy holiday season!Please note that we will be closed for Christmas holidays starting on Thursday, December 24th and returning to regular office hours on Monday, January 4th.E-mails will be checked daily during this time and phone calls returned when possible.We look forward to continuing to help make your smile bright in 2021!
More
I'm so grateful for amazing friends and the support I receive during the good times and the not so easy ones, too! Covid-19 has been tough on everyone, especially small businesses which is why we feel blessed to announce a partnership with Raising Kane!Raising Kane is more than just a clothing company. They represent a movement in inspiring children around the world to do the right thing, to go the extra mile, and to stand out!  Bright Smiles is lucky to have bee...
More
Please note, as of Friday, March 13th Bright Smiles in temporarily closed until further notice to help stop the spread of the COVID-19 virus. Please watch for updates on our Facebook page and website.Stay healthy everyone.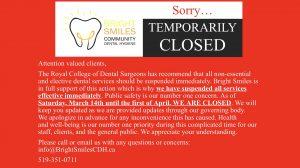 More
Due to the coronavirus pandemic, please be advised:
Upon arrival in the reception area, please advise us if you have travelled to 
any locations confirmed
 by the Centers for Disease Control and Prevention to have confirmed cases of COVID-19, also known as the new coronavirus. Any travel completed between December and now is considered recent travel.We advise that at least two weeks have ...
More
Bright Smiles was pleased to be able to help The Salvation Army with their "care kits" this year by donating toothbrushes, floss, and toothpaste.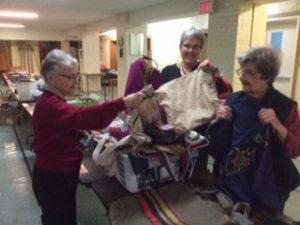 More
Bright Smiles recently had the pleasure of spending some time at Indian Creek Road Public School meeting with four grade 2 and 3 classes. We reviewed brushing, flossing, nutrition, and oral health and overall health.The students had some wonderful questions and made for a fun afternoon of learning!Thank you to Colgate's "Bright Smiles, Bright Futures" for the toothbrushes and toothpaste for all 86 children.
More
On Saturday, Bright Smiles along with our amazing volunteers, hosted our 19th Give Where You Live charity day! We provided just shy of $2,000 in FREE dental hygiene services and have now reached over $45,000 in care provided at no cost to those in need in our community!A special thank you to the Chatham Kent Public Health Unit and our lovely volunteers:Katie Gagner Isabelle Marie Leeanne Pepper
More
The Gift from the Heart is a registered Canadian charity which links Canadians who experience barriers accessing oral health care with dental hygienists.The Gift from the Heart vision and mission statements align with ours here at Bright Smiles and our Give Where You Live initiative.The Gift from the Heart hopes for a future where all Canadians who experience barriers will have access to oral health care through a dental hygienist and ultimately experience improved overall health outcome...
More
Bright Smiles recently had the privilege to visit King George Public School and be Mrs. Brown's Mystery Reader.We read "The Tooth Book" by Dr. Seuss and reviewed nutrition and proper oral care.The children asked some wonderful questions and it was a nice break on a rainy day!
More
We received a congratulatory package from the Canadian Dental Hygienists Association in recognition of being one of the top 20 finalists out of 856 nominees for the CDHA's 2019 Dental Hygiene Superhero competition.A huge congratulation again to all who were nominated and to the winner, Dianna Major.Keep up the great work fellow dental hygienists and keep spreading smiles, one tooth at a time!
More
Bright Smiles, along with the Erie St. Clair Oral Health Coalition have been advocating for years for universal dental care and we are happy to report, help has arrived! To find out if the Ontario Seniors Dental Care Program can help you or a family member, click on the link below.
https://news.ontario.ca/opo...
More
On Saturday November 2nd, 2019, with the help of some amazing volunteers, we were able to provide over $2,350 worth of FREE dental hygiene services to people in need in our community through our Give Where You Live initiative!A huge heartfelt thank you to: Katie Gagner Janet O'Mara Leeanne PepperThis wraps up our charity days for 2019 and I am proud to report we have officially provided over $45,000 worth of FREE dental care over the last 3 years! Way to go team!
More
Bright Smiles has some pretty exciting news so stay tuned for an update coming soon!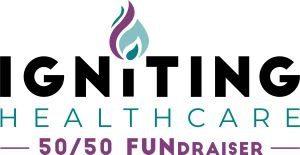 More
To be nominated and a finalist for the Canadian Dental Hygienists Association's "Dental Hygiene Superhero" award was an honour. A huge heartfelt 
congratulations
 to the winner, Dianna Major! Keep up the amazing work fellow dental hygienists!
More